INNOVATORS OF SUSTAINABLE ALTERNATIVE ENERGY PROJECTS
By the end of 2021, MeyGen had produced 70% of the global tidal energy output*
*Source: Ofgem public records, #BEIS
Since 2016 MeyGen has produced 72% of the UK's total tidal output*
*Source: Ofgem public records, #BEIS
INNOVATORS OF SUSTAINABLE ALTERNATIVE ENERGY PROJECTS
We are SAE. Our aim is to be a global leader in the creation of new, sustainable energy projects for the benefit of our planet. We are passionate about what we do and use that passion to drive forward our projects, delivering for our shareholders, stakeholders and communities.
We are pioneering the use of two fantastic sites in the UK to develop our concept of sustainable energy parks. These parks are designed to utilise the existing infrastructure and natural resources in the local area to unlock new projects and deliver value for the communities and our business. Our Sustainable Energy Parks are delivering world leading projects both today and tomorrow.
We are global leaders in tidal energy system design, development and operation.
Our flagship project MeyGen harnesses the power of the tides to generate clean, renewable energy to the grid.
OUR VISION
To be a global leader in the creation of new, sustainable energy projects for the benefit of our planet
OUR MISSION
To collaborate and innovate to reduce costs and deliver sustainable energy projects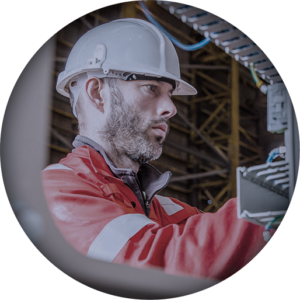 OUR VALUES
Today – We are an innovative and dedicated team
Tomorrow – Through collaboration and teamwork we will become truly global and achieve our vision
Always – We always value the safety of each other, our communities and the environment
SIMEC Atlantis Energy Limited ("SAE Renewables", "SAE", the "Company" and, together with its subsidiaries, the "Group") Freehold land sale at Uskmouth, proposed Abundance Bonds extension and Business update Sale of land to Electric Land SAE is delighted to announce that it has today signed an agreement with EL (Uskmouth) Limited a subsidiary of FPC…